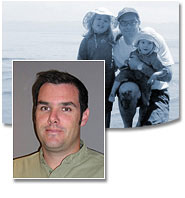 Key Strengths:
communication with clients to establish analysis and reporting requirements
developing complex forest estate models that provide cost effective and informative solutions for clients
obtaining, organizing, and processing vast amounts of GIS data, including the use of relational data management systems.
Michael is a senior analyst with over 10 years experience with forest estate and ecological models, GIS, and database management systems. Mike has worked with private industry, government, and First Nations clients.
His projects include forest estate modeling using the Remsoft Spatial Planning System (RSPS) and SELES to support acquisitions and divestitures, asset valuations, and forest management planning including the Tolko IFPA analysis, Central Coast LRMP, and provincial silvicultural strategies.
Mike developed and maintains a forest estate model for BC's largest private land owner, allowing the company to focus on scenario building and presenting results to upper management rather than investing in staff, training, software, and ongoing model maintenance, resulting in savings of $300,000 over the last 4 years. In other projects he has developed forest estate models for asset valuation projects which include complex yield and product grade data, determined the financial and ecological impacts of complex silviculture regimes through the use of regime diagrams, growth and yield models, and forest estate models; modeled and presented results for the Central Coast LRMP area in such a manner that it contributed to multiple stakeholders reaching consensus on management and land-use decisions for the Great Bear Rainforest. Mike's modeling analysis of innovative forest practices for Tolko Industries Ltd. showed a potential increase in profit from their Cariboo Woodlands IFPA of 4 %.