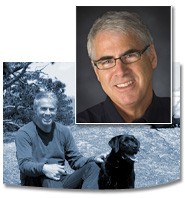 Key Strengths:
application of mathematical and simulation modeling to the economics of forest resource production, manufacturing, and trade
project management and evaluation in research and industrial environments
timberlands valuation for mergers and acquisitions
project experience in China, Japan, the Philippines, Malaysia, Thailand, Indonesia, India, Austria, and Argentina.
Doug has over 30 years of experience in modeling and advising on economic and biological aspects of forest resource development in British Columbia and overseas. He has worked in 14 countries, principally in North America, Southeast Asia, South America, and China.
He leads the Cortex Resource Analysis Group, and with those professionals he has undertaken studies involving all of the forest management issues in British Columbia - including silviculture, mountain pine beetle, species at risk, climate change, land use planning, carbon sequestration and First Nations tenures. Doug maintains a strategic perspective on markets and currencies to provide independent assessments of forest product markets as a determinant of asset values for Cortex' financial due diligence practice.
He is also active in the development and presentation of workshops and training courses on forest planning topics. Examples include workshops on the use of forest-level modeling for silviculture planning, timber supply and trade models to study forest sector development in Southeast Asia, determination of timber supply and allowable cuts in B.C., and a 5-week course on computational economics and planning methodology for forestry professionals in Argentina.