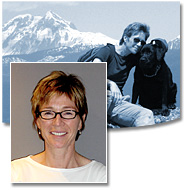 Key Strengths:
process design and management
facilitation
strategic planning
project planning, management, and evaluation
technical and scientific communications
instructional design and training.
Melissa is a senior partner with substantial experience working with government, First Nations, private, and not-for-profit organizations in the areas of strategic planning, policy analysis, process management, and communications.
An accomplished facilitator, she helps groups articulate their desires, needs, and issues, and formulate effective plans to achieve their goals.
Melissa has strong written and verbal skills and is sensitive to the challenges in communicating clearly across functional, technical, and cultural boundaries. She works effectively with multi-stakeholder groups, drawing out and applying their perspectives and insights to specific issues.
Melissa and her team have provided project management and communications services to several of the province's key multi-stakeholder processes, including the FIA-Forest Science Program, Coast Information Team, Conservation Investments and Incentives Initiative, Forest Genetics Council, Minister of Forests Community Forest Advisory Committee, and Clayoquot Sound Scientific Panel.